Artist residency
Starting in 2019, Zengården has been opening its doors to a few artists who are not members of our organization for several Artist-in-Residence weeks each year. In addition to the joy of supporting art and culture, we are hoping for inspiring intermingling and communication.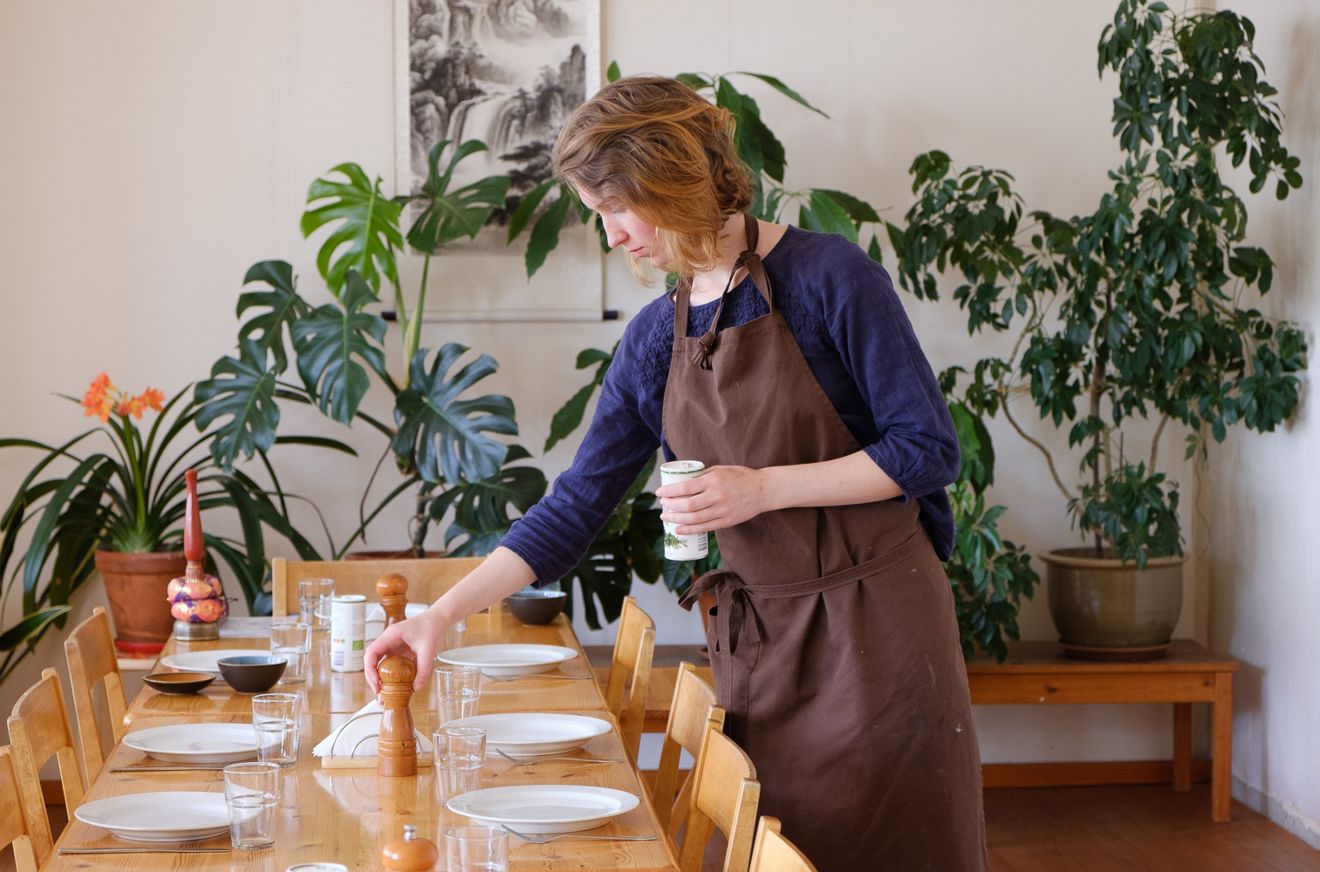 The artists are free to join in the regular meditation, teachings and ceremonies if they wish. They are expected to respect the Zen training atmosphere and to take their meals with the trainees. We also ask that they give a presentation or panel discussion to the trainees at some point during their residency, but apart from that, they are free to enjoy the atmosphere of Zengården andare given the space and silence needed for their creative work.
The dates of the Artist-in-Residence weeks for each year are published on zentraining.org at the beginning of November the year before. Applications are open from then until 25 February. No fixed selection criteria are set, but preference is likely to be given to applicants working on political and environmental themes within visual art, performing arts, dance and choreography, multidisciplinary art, conceptual art and writing. Both individual artists and groups of up to four people may apply.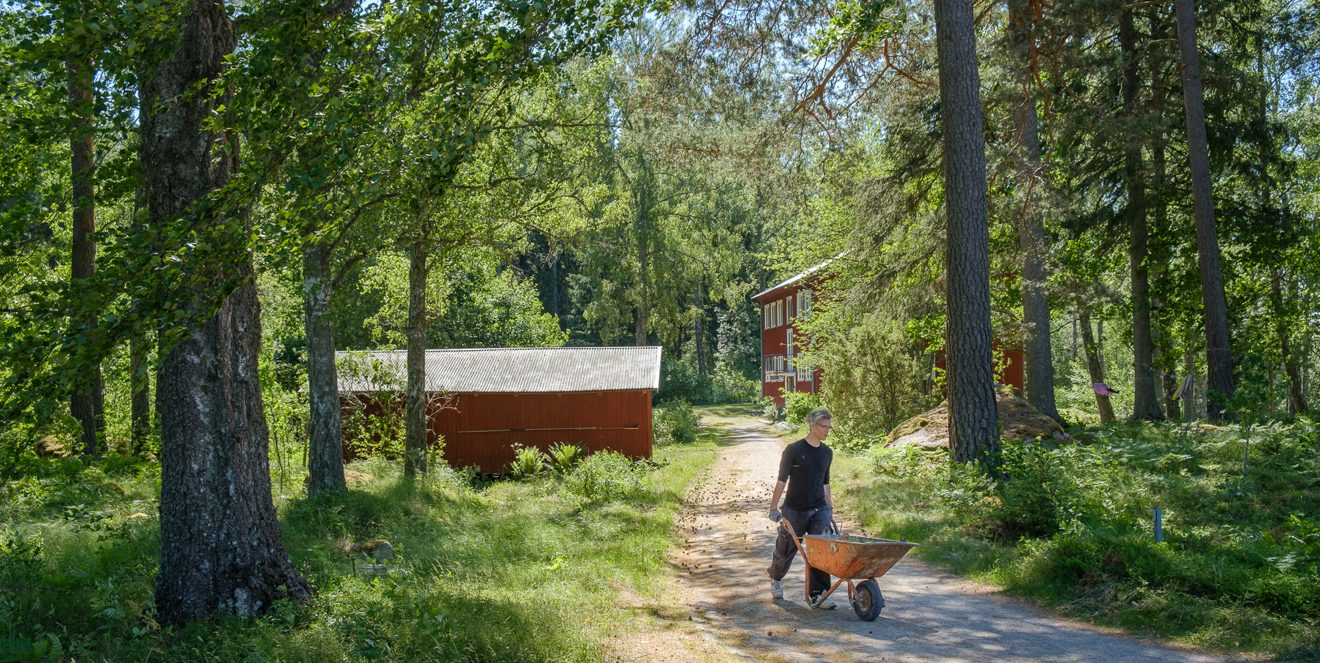 The residency includes accommodation and three vegan meals a day. Individual artists are provided with a single room. Group members may need to share rooms with each other.
For more detailed information about the application process, or any other questions, please contact us at: artistres@zentraining.org
The weeks available in 2022 are: April 26 - May 3 and September 20 - 27.
Applications can be sent in from 2 November 2021 to 25 February 2022.
The artists and projects in 2020
(Because of the pandemic we only managed to have one residency in 2020.)
Turke Chini
Turke Chini is a poet, storyteller and coach. She creates and performs about love, loss, home, the hoax of social identity, the contemporary human condition, healing, shame, self-love and other random thoughts like Bollywood movies crossing her mind. Her aim is to create nuanced meditations that force us to reflect on the human, the female and the refugee body navigating planet Earth. Her current body of work applies radical vulnerability to demonstrate how she experiences the intersection of these three identities. During the residency she finalized the editing and design of selected poems and prose to bundle them into one book. 
The artists and projects in 2019
Matleena Laine/MIKSI company
Our project Figure-Ground is inspired by human contact and nature. Remembering that we are humans with power to destroy and create, and that we live in a time when that choice will determine our future. The performance/installation is looking into the fragility of human being trough men made by 500 hundred little pieces of wood build as an unstable tower. In the puzzle of these men and in the relation between them and the performer there is the complexity of our inner feelings.
All the pieces are needed, because by moving one of the carrying pieces, all can fall.
Linda Bolšakova
I am a multidisciplinary, research-based artist working in the fields of installation and performance, with a recent interest in creative writing. My practice explores human relations with the environment and draws parallels between human embodiment and other material embodiments, especially those of plants. It aims to expose these connections and participate in developing a stronger sense of belonging to ecosystems and to the larger community of beings that mutually inhabit our planet. During the time at Zengarden, I would develop a text piece that would draw inspiration from working in the garden and explore the surrounding plant life in the context of Zen teachings and its metaphors of seed, cultivation and other. The text therefore would be influenced and grow out of that particular experience and season.
Ninna Berger
I work with sculpture, installation and text. I scavenge my surrounding for physical materials, collecting stories, looking for possibilities and ways to experiment with what I find. Material, artifacts and stories transforms into objects, reliefs, large layered collages and new stories. Materiality and composition together with stories form interconnecting links. Failure (honesty), time (expectations), and space (topology) are used as tools in my method as I constantly re-purpose materials by inventing context, connecting story with material.
Studio SFCH
An artist-as-organisation founded in London in 2016 which facilitates work in regimented environments: social constructs, educational institutions, politically-stagnated territories. Defying association and identification the number of its members is always fluid and its mediums of engagement span across investigative journalism, political art, curation and creative writing.
For the Zengården residency the Studio will be doing a series of nightly listening sessions. These sessions will contain a read-back diary of daily activities in a semi-fictional landscape, invoked by the surrounding sound, told and untold stories and object histories. This project aims to create an alternative meditative experience to help reanalyse the ways in which groups access their collective memory. As a supplement, a number of alternative note-taking workshops will be held, to expand the participants' "recording" toolkit. A publication and an open-access audiobook will form the archive of this project and will be subject to common ownership, with all current residents of Zengården included.